About the Moderator - Scarlett Letter
Scarlett Letter has been dazzling the world since 2004 and stunning them even longer. Besides performing all over Southern California, she has been seen across North America and Europe. Awarded burlesque titles at The Great Burlesque Exposition and The Great Southern Exposure, she is also an award winning costumer and choreographer. Scarlett currently co-produces Peepshow Menagerie and The Naked Show (and Tell). Red hair, a vintage flair and very calculating feet are her calling cards.


About the Panelist - Dante the Inferno
The most recognizable boy-lesque dancer in Richmond, VA, Dante the Inferno was a founding member of the nerd-lesque troupe Those Freaking Weirdos and performs regularly with Blacklist Burlesque. Drawing on his lifelong love of all things geek, Dante imbues his routines with his natural sense of humor. He has a twice crowned Prince of Great Southern Exposure. Dante can be seen at the monthly Brews & Burlesque shows, as well as themed shows throughout the region and the national, George R. R. Martin-approved Burlesque is Coming tour.


About the Panelist - Magnolia Minxxx
Magnolia Minxxx is a burlesque performer from Savannah, GA, that is known as Classy, Sassy, SexyCool, with a Taste of Twisted. This BurlyBombshell hit the scene with a local burlesque troupe called, The Savannah Sweet Tease Burlesque Revue, since they began, in 2013. With each performance, Magnolia takes the stage in a bigger way, leaving the crowd wanting more.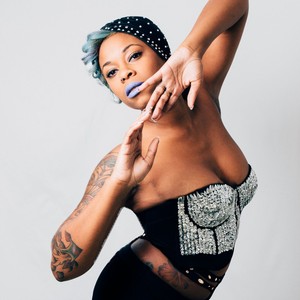 About the Panelist - Moxie LaBouche
Moxie LaBouche performs and produces burlesque around the mid-Atlantic and beyond, specializing in a style known as "nerd-lesque," which involves dressing up as (then undressing as) beloved fictional characters. Her style as a performer tends toward the silly, portraying everything from a washed-up beauty queen to giant barbarian knight to Grover from Sesame Street, though she has a penchant for the dramatic, as well. Moxie has produced tributes to Jim Henson, Archer, Mel Brooks, and of course the works of George R. R. Martin. She was also a presenter in the 2016 TEDxRVA.